My painter friend Cory Stafford and I took advantage of the choice weather and enjoyed a plein air session. It was a lot of fun, and provided ample challenge to make the time fly.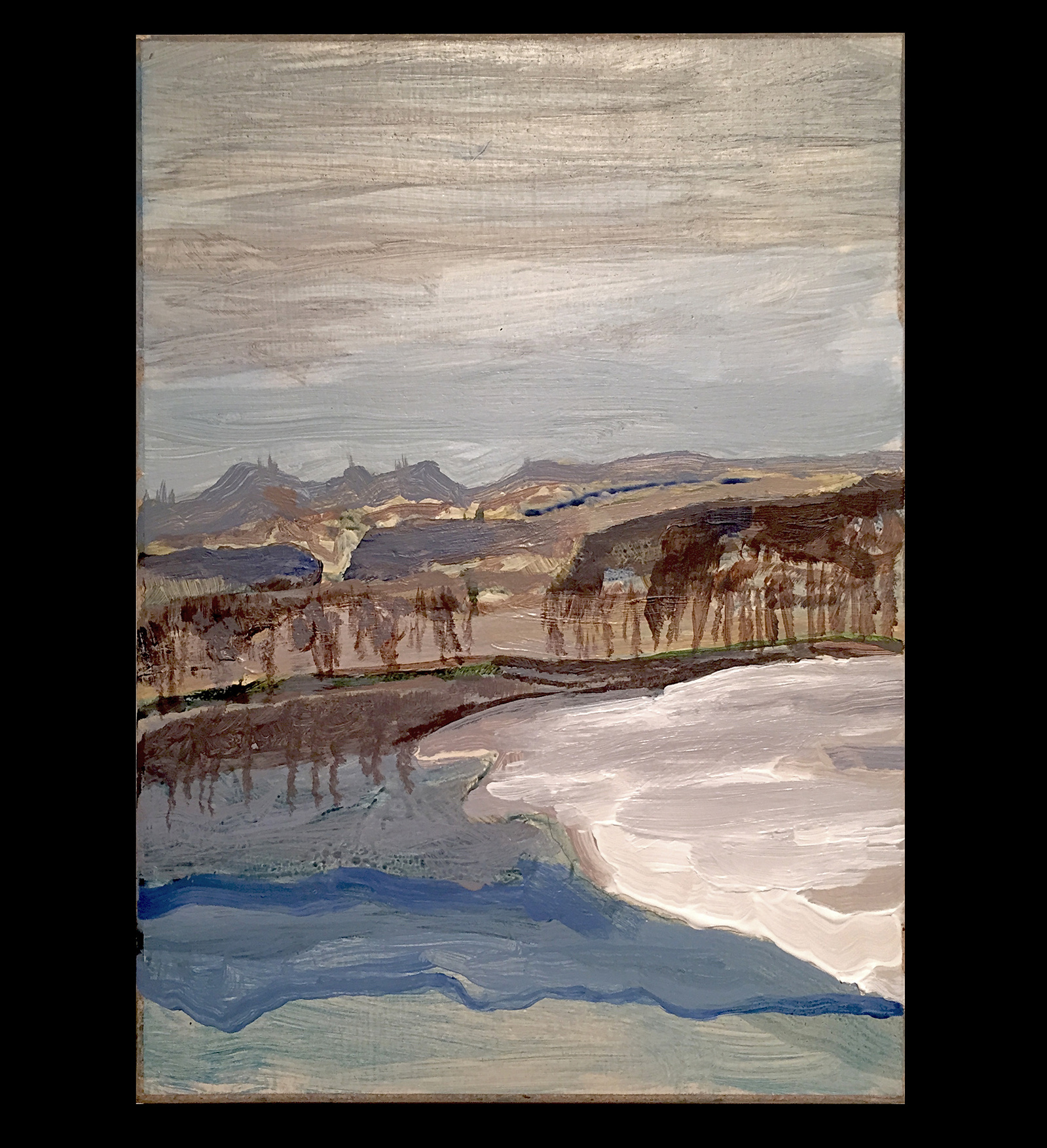 This painting was produced between about 1:40 and 4:00 pm that day. It was really bright out, kind of a hazy grey, and the lake had a reflective sheet of ice which was melting as we tried to capture the scene.
After getting back into the studio the I could tell how my palette choices were influenced by the outdoor experience. My working knowledge of light and compressed atmospheric color was started with some plein air paintings when pursuing my BFA. However in the years after that my main focus has been working to produce larger scale studio paintings which are influenced by the landscape.
It felt great to be engaged in the now with paint, while the shadows began to form and change the dynamics of the scene. I will definitely be making more attempts at site painting and have created the new 2015 Plein Air gallery under the Paintings tab to catalog them as they happen.